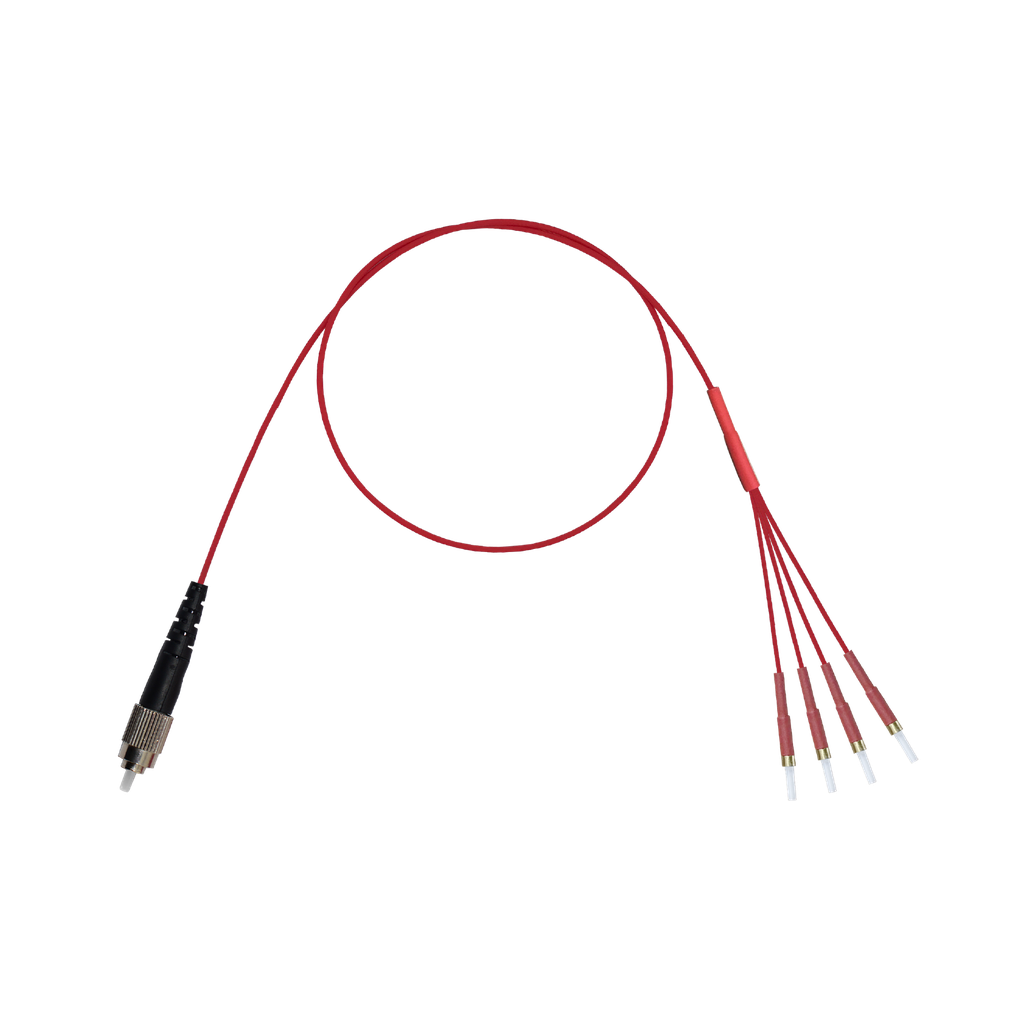 Quad Bundle Fiber Optic Patch Cord
/shop/product/quad-bundle-fiber-optic-patch-cord-11
This product is no longer available.
Inper offers a lightweight mono fiber cable with a standard FC or SMA connector on one end for connecting a light source  or fiber photometry system, and  Ø1.25 mm or Ø 2.5 mm ferrule on the other end for connecting fiber optic cannula via a mating sleeve.

Inper provides optogenetic fiber of various standard lengths including 0.5m, 1m, 1.5m, 2.0m, 2.5m, 3.0m, 3.5m 4.0m, 5m. For other custom requirements, please contact support@inper.com.
Inper also offers dual and Mono fiber cables.
Super miniaturized ferrule tailstock


Inper have optimized the ferrule tailstock to make it smaller. 
The out diameter of 1.25 mm ferrule tailstock is only 1.9 mm, and the out diameter of 2.5 mm ferrule tailstock only 2.9 mm, which is more suitable for close-range multi-site recording and stimulation during experiment. 
The tailstock is not-magnetic, compatible with fMRI experiments.

Low Autofluorescence
Conventional fiber cables have strong autofluorescence due to the production process. In fiber photometry experiment, excessive background fluorescence will interfere with the acquisition of the target fluorescence signal. For the unique requirements of fiber photometry experiments, inper improves production technology, which greatly reduces the autofluorescence intensity of the fiber end face. Inper offers mono, dual and multiple fiber cables with low autofluorescence to meet your demands for experiments.
Specifications for Quad Bundle Fiber Optic Patch Cord
Fiber Core

100/0.22

or

200/0.22

or

200/0.39

or

200/0.50

or

300/0.39

or

400/0.39

or

400/0.50

Fiber Length (m)

0.5

or

1

or

1.5

or

2

or

3

or

Others

Connectors

FC - 1.25mm White Ferrule

or

FC - 2.5mm White Ferrule

or

FC - 1.25mm Black Ferrule

or

FC - 2.5mm Black Ferrule